How Accelerated Orthodontics Works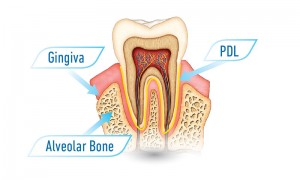 Have Dr. Brett Gluck and Dr. Zachary Levin recommended orthodontic treatment to correct malocclusion? Are you displeased with the prospect of wearing braces for about two years? At Quality Orthodontic Care, we have the solution! Ask our orthodontists about Propel® in Alpharetta, Georgia. Propel technology allows us to accelerate orthodontic treatment.
What is Propel?
Propel orthodontics uses devices and procedures to shift the teeth as quickly and comfortably as possible. Our orthodontist may use Propel with your current orthodontic treatment to help your teeth move to their proper positions 50 percent faster. Propel can be used with many orthodontic treatments, including Invisalign® and traditional braces.
Propel's VPro5
The VPro5 uses gentle vibrations to compliment your orthodontic treatment. The device is used for just five minutes a day. Complete your daily VPro5 cycle at home or on the go. If aligners are improperly seated, treatment can be slowed. A patient may be forced to backtrack to previous aligner trays. Improper seating can also lead to otherwise unnecessary refinements. The VPro5 ensures that your aligners have a perfect fit, so they are fully effective.
We encourage you to contact Quality Orthodontic Care today to learn more about Propel and to schedule your next visit.