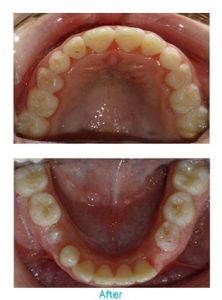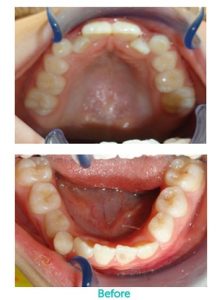 Early orthodontic care for children, often referred to as interceptive orthodontics or phase one treatment, has become more and more common. The American Association of Orthodontists recommends that children receive an initial orthodontic consultation by age 7. Depending on the child's individual circumstances, treatment can begin soon thereafter.
Why start kids on orthodontic treatment so early? One reason is that it can prevent a number of serious potential issues with the child's developing dentition and jaw structures. Before adolescence, these systems are more elastic and easier to adjust. Phase one treatment also helps create enough room in the mouth for permanent teeth to erupt, meaning that adolescent treatment is often significantly reduced.
Phase one treatment often employs traditional braces. But depending on your child's situation, our orthodontists may recommend treatment with Invisalign® clear aligners. Invisalign technology has long been used with adult and adolescent patients, but emerging research suggests it can be a useful tool in phase one treatment as well. Invisalign can achieve the same results as traditional braces, all without bulky brackets and wires.
More and more patients are turning to Invisalign because of its convenience. The aligners are easily removable, meaning treatment doesn't have to impact lifestyle. These advantages are particularly beneficial for children, who often struggle with oral hygiene after receiving braces.
Invisalign is not a viable option for all children. Dr. Brett Gluck and Dr. Zachary Levin will determine which phase one treatment approach will best benefit your child during an initial consultation, and make treatment recommendations accordingly. But Invisalign clear aligners are another exciting tool available to us to help your child have a lifetime of healthy smiles.
To learn more about children's Invisalign treatment in Alpharetta, Georgia, and to schedule your child's first visit, please contact our office today at 770-664-6003. We are excited to meet you!